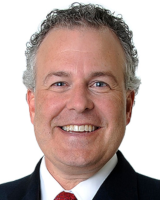 Robert V. Sartin
Firm: Frost Brown Todd
Location: Nashville - TN
The Pinnacle at Symphony Place




150 3rd Avenue South, Suite 1900




Nashville, Tennessee 37201
Tel : 615.251.5553

Fax : 615.251.5551

Email : rsartin@fbtlaw.com

Robert Sartin, the chairman of Frost Brown Todd (FBT), has been one of the prime movers behind the firm's growth and forward momentum. In 2009, in the wake of the OEM bailouts, Robert demonstrated his leadership when he convened FBT's Automotive Industry Task Force and later relocated his practice to Nashville where he helped the firm capitalize on the region's burgeoning auto space. Today, the Automotive Industry Team is among the firm's most esteemed and accomplished teams; their annual symposium, AutoConnect, draws thought leaders and industry titans from around the globe.
Throughout his decades-long career, Robert has worked in some of the most heavily regulated sectors – from the coal and auto industries, to new ventures in health care and biopharmaceuticals – often acting as lead outside counsel for large national and multinational companies. Robert routinely advises clients on important contractual, transactional, tax and compliance matters, including asset and stock acquisitions, M&A's, joint venture formation and dissolution, private placements, tax planning, refinancings and corporate restructurings.
Robert also oversees an active practice, fully committed to providing clients with reliable, value-added counsel. As chairman, Robert oversees all 12 of FBT's offices as well as the firm's ancillary business ventures. He serves or has served on the Strategic Planning, Finance, Advancement, and Executive Committees.
Representative Client Matters
Previously served as Frost Brown Todd's service team leader for Toyota Motor Engineering & Manufacturing North America, Inc. and led Frost Brown Todd's representation of Toyota, with an emphasis in supplier and risk management matters.
Represents other OEMs and Tier 1 suppliers in mergers and acquisitions, supply chain management and various other business matters.
Represents and has represented large coal companies in general corporate matters, including secured debt financings, coal lease issues, corporate restructurings and asset and stock acquisitions. Representative transactions range from $5 million to $860 million financings and/or acquisitions.
Serves as lead outside counsel to international veterinarian equine practice, having represented the company in converting from a corporation to a limited liability company; negotiating member buy-ins and buy-outs; and managing corporate refinancings and other corporate matters.
Served as lead outside counsel to a medical device start-up company, having represented the company in all phases of the start-up, including a multimillion-dollar private placement; interaction with patent counsel; negotiating buy-sell and other operating agreement matters; and negotiating hospital servicing agreements.