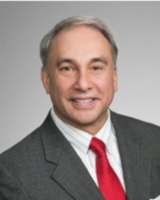 Allan B. Diamond
Firm: Diamond McCarthy LLP.
Location: Houston - TX
Two Houston Center




909 Fannin Street, 37th Floor




Houston, Texas 77010
Tel : (713) 333-5104

Fax : (713) 333-5199

Email : adiamond@diamondmccarthy.com

Allan B. Diamond, the managing partner of Diamond McCarthy, is a renowned trial lawyer with more than three decades of handling business insolvencies and complex commercial litigation. With offices in Houston and New York City, he handles many cases with far-reaching domestic and global implications, including distressed financial situations with international cross-border litigation.
As lead counsel in several of the nation's largest bankruptcy-related trials, Allan has appeared in federal, state and appellate courts throughout the country. Specifically, Allan has been lead trial counsel in some of the largest complex corporate fraud cases in history, including LJM2 (Enron), Parmalat, InverWorld, Syntax, Brillian and USA Commercial Mortgage, among many others. Allan was appointed by the Department of Justice and the bankruptcy court in San Francisco as the Chapter 11 Trustee of Howrey, LLP, and also has served as lead special trial counsel to the Dewey & LeBoeuf Liquidating trust, the two largest law firm bankruptcies in history.
Selected as a Texas Super Lawyer every year since its inception in 2003 (through 2019), Allan served as Chairman of Emory University Law School's Board of Advisors from 2013 through 2016 and currently is on the Executive Committee while co-chairing the Campaign Development Committee. Alan is a member of the Texas Bar Foundation and the Houston, Dallas and New York City Bar Associations. He has co-chaired the State Bar of Texas Advanced Bankruptcy Litigation Committee and State Bar grievance committees for many years. He is an honorary member of the Commercial Bar Association of England, Wales and Scotland, North American Division; a member of the Congress of Fellows for the Center for International Legal Studies in Salzburg, Austria; the International Business Law Consortium; INSOL, (London); the IBA (London); the ABA International Litigation Division, and is very active as a lecturer and author for the American Bankruptcy Institute, the American Bar Association and other associations. He is an advisor to the Uniform Law Commission section on fraudulent transfers.
---
Diamond McCarthy LLP.
Diamond McCarthy is a national litigation boutique practicing in complex and high-stakes business cases. From "bet the company" commercial disputes to business dissolutions to class actions, we are known as creative, sophisticated, thorough and tenacious litigators on both sides of the docket. We frequently are asked to tackle issues of first impression in the courts and regularly argue such issues in the trial and appellate courts. Across the country and around the world, in courts, arbitration forums, and in alternative dispute resolutions, we provide premier representation for our clients. In international litigation, Diamond McCarthy partners with outstanding lawyers in foreign forums to provide the best possible counsel to meet each client's particular needs.
When major law firms must refer clients and cases due to conflicts, Diamond McCarthy is often on their short list. This is because Diamond McCarthy has garnered a reputation for excellence in the legal community by working with – and often opposing – many of the most formidable large firms in the country with much success. While we are best known for our representation of corporate and high-net-worth individual plaintiffs, Diamond McCarthy attorneys also defend these same clients with equal vigor and tenacity. We are also noted for our superior forensic work in the discovery phase and our ability to augment the value of various economic and financial experts with our lawyers' strong business, finance and accounting acumen.
Whether taking the role of lead counsel or serving as co-counsel, Diamond McCarthy's value is reflected in our results, in our cost-effective, no-nonsense approach, and in our client commitment.