Premier Bankruptcy Lawyers: your portal to the nation's leading bankruptcy attorneys and practice area news
 In the United States, bankruptcy is governed by federal law, commonly referred to as the "Bankruptcy Code" ("Code"). The United States Constitution (Article 1, Section 8, Clause 4) authorizes Congress to enact "uniform Laws on the subject of Bankruptcies throughout the United States". Congress has exercised this authority several times since 1801, including through adoption of the Bankruptcy Reform Act of 1978, as amended, codified in Title 11 of the United States Code and the Bankruptcy Abuse Prevention and Consumer Protection Act of 2005 (BAPCPA).
Each year Premier Bankruptcy Lawyers (PBL) researches and recommends leading bankruptcy lawyers across the United States.  PBL lists only one attorney and firm in each city and inclusion to the guide is by invitation only.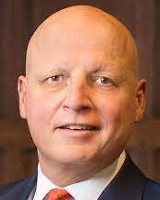 Scott primarily represents financial institutions in corporate restructuring, refinancing and all phases of bankruptcy proceedings. He has lectured on bankruptcy law and creditors rights issues for the North Carolina Bar Association, the Mecklenburg County Bar, and numerous banking and finance trade groups. He is former managing partner of the firm's [...]
As discussed in previous installments of this White Paper series, the Lummis-Gillibrand Responsible Financial Innovation Act (the "Bill")1 proposes a comprehensive statutory and regulatory framework in an effort to bring stability to the digital asset market. One area of proposed change relates to how digital assets and digital asset exchanges would be treated in bankruptcy. If enacted, the Bill would significantly
[...]
Could bankruptcy protection be on the horizon for individuals and companies actively involved in the cannabis industry? Potentially yes, following President Biden's October 6, 2022 request for the Secretary of Health and Human Services to begin the administrative process to review marijuana's classification as a Schedule I substance under the Controlled Substance Act ("CSA"). Marijuana is big business. Recreational marijuana
[...]