Premier Bankruptcy Lawyers: your portal to the nation's leading bankruptcy attorneys and practice area news
 In the United States, bankruptcy is governed by federal law, commonly referred to as the "Bankruptcy Code" ("Code"). The United States Constitution (Article 1, Section 8, Clause 4) authorizes Congress to enact "uniform Laws on the subject of Bankruptcies throughout the United States". Congress has exercised this authority several times since 1801, including through adoption of the Bankruptcy Reform Act of 1978, as amended, codified in Title 11 of the United States Code and the Bankruptcy Abuse Prevention and Consumer Protection Act of 2005 (BAPCPA).
Each year Premier Bankruptcy Lawyers (PBL) researches and recommends leading bankruptcy lawyers across the United States.  PBL lists only one attorney and firm in each city and inclusion to the guide is by invitation only.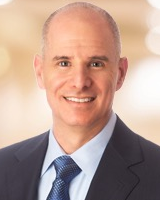 Craig I. Kelley is the Managing Partner of Kelley, Fulton & Kaplan. Mr. Kelley founded the firm in 2001. His vision when he founded the firm was to find creative solutions to difficult problems, as presented by his various clients. To this day, this philosophy remains as the foundation of [...]
On December 9, 2020, Congressional Democrats, including Elizabeth Warren (D-Mass.) and Jerrold Nadler (D-N.Y.), proposed sweeping legislation that would overhaul consumer bankruptcy law. The proposed changes generally make it easier for consumers to access the bankruptcy system and discharge their debts. Below is a discussion of 10 critical changes proposed in the Consumer Bankruptcy Reform Act of 2020 (CBRA). 1.
[...]
Key Points Joint and Several Liability Notices for Directors of Insolvent Companies HMRC Preferred Creditor Status DAC6 Updates to HMRC Guidance Relating to Company Residence and Permanent Establishments in Response to COVID-19 Updates to U.K. Anti-hybrid Rules Brexit and the U.K. as a Holding Company Jurisdiction Increasing Emphasis on Economic Substance Removal of the Cayman Islands from EU Blacklist Executive
[...]