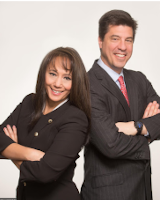 Eisler Hamilton
Firm: Eisler Hamilton, LLC
Location: Rockville - MD
1 Research Court Suite 450




Rockville, MD 20850




USA
Tel : (301) 917-3140

Fax : (301) 917-3140

Email : chamilton@e-hlegal.com

Christina is head of our litigation team.  In both federal and state court, Christina represents individuals and entities involved in complex civil litigation. Christina's clients include international investors, shareholders filing derivative suits, LLCs, and corporations.
As a family law attorney, Christina will work with you to resolve your divorce or custody matter. However, if your case won't settle, Christina is a veteran trial attorney who will personally try your case from start to finish.
From protective orders to business valuations, Christina understands that each case is unique and each client will have different goals.
Christina is a former Assistant State's Attorney with dozens of bench and jury trial wins. She works closely with her criminal clients to help keep their records clean, to negotiate pleas or to prepare for trial.
Whether your case is civil, criminal, bankruptcy or corporate, Christina is a hardworking advocate who will work with you every step of the way.
---
Eisler Hamilton, LLC
Eisler Hamilton is dedicated to providing legal services that meet all your needs and exceed your expectations. With us, your case is a collaboration of knowledge, effort and skill. Together we hope to develop the most effective trial strategies for your case balanced with our goal for fast, efficient and economical representation.
As an award winning law firm, our attorneys are known for being hard working, creative, and results driven. We understand that each case is different so we invest the time and effort to create a legal strategy that is unique to your situation.
Communication is the cornerstone to any great relationship. Aside from being talented, our team is friendly and always willing to talk. So, if you have a legal problem, we want you to know that we are here to help you through the most difficult times in your life.