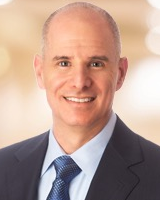 Craig I. Kelley
Firm: Kelley, Fulton & Kaplan
Location: West Palm Beach - FL
1665 Palm Beach Lakes Blvd. #1000




West Palm Beach, FL 33401




USA
Tel : 561-264-6850

Fax : 561-684-3773

Email : craig@kelleylawoffice.com

Craig I. Kelley is the Managing Partner of Kelley, Fulton & Kaplan.
Mr. Kelley founded the firm in 2001. His vision when he founded the firm was to find creative solutions to difficult problems, as presented by his various clients. To this day, this philosophy remains as the foundation of the services provided by Kelley, Fulton & Kaplan.
Mr. Kelley has extensive experience handling a wide variety of complex matters, from restructuring and insolvency proceedings to complex state court litigation. His motto is that every problem has a solution.
Specifically, Mr. Kelley focuses his practice in the representation of creditors and other parties in Chapter 7, 11 and 13 Bankruptcy cases, including adversary, contested and complex proceedings before all the Bankruptcy Courts throughout the State of Florida. Mr. Kelley's practice also focuses on representation of creditors in foreclosure proceedings, including deeds in lieu, forbearance agreements, evictions and collections matters. In addition, Mr. Kelley represents clients in general business law matters, including corporate, commercial litigation, real estate closings and associated litigation, foreclosures, collections, and business sales transactions.
Mr. Kelley is an Adjunct Professor of Law at Palm Beach State College, where he has taught classes on business law and bankruptcy law for almost two decades. Additionally, he lectures nationwide on the topics of Bankruptcy and Foreclosure law.
Mr. Kelley graduated from the University of Florida College of Business Administration with a Bachelor of Science in Finance and graduated from the University of Miami School of Law with a Juris Doctor degree.
Mr. Kelley is admitted to practice in all Florida State Courts, the U.S. District Courts and Bankruptcy Courts for the Northern, Middle, and Southern Districts of Florida, as well as the United States Supreme Court.
He is a member of the Bankruptcy Bar Association for the Southern District of Florida, American Bankruptcy Institute and the Palm Beach County Bar Association. He is AV Rated through Martindale Hubbell and a member of the Better Business Bureau. Mr. Kelley is also selected on an annual basis to participate on the Lawyers.com List of Super Lawyers.
---
Kelley, Fulton & Kaplan
Kelley, Fulton & Kaplan is a bankruptcy, foreclosure, business, and litigation law firm based in West Palm Beach, Florida. Our attorneys represent individuals and businesses throughout South Florida in matters where financial and legal concerns fuse, which often create complex issues that are not only stressful but also potentially devastating if not handled expeditiously and properly. We are here to tell you that every problem—no matter how seemingly hopeless—has a solution, and we will find it. With creative thinking and a personal approach, there is no situation so bad that it can't be improved and eventually overcome.
Particularly in the current economic climate, bankruptcy and business lawyers must provide legal advice and representation with sensitivity toward the financial circumstances of the client. This concept is nothing new to Kelley, Fulton & Kaplan. Historically, we have helped South Florida businesses, individuals, and families in scenarios ranging from wealth preservation to financial ruin. The stakes are always high, but just as timeliness and cost-efficiency are part of how you live and do business, it's how we work, too. You can trust us to keep our overhead low, tailor legal counsel to your budget, and find ways to establish and preserve your financial stability.