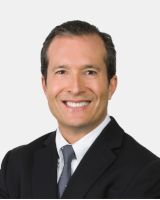 David Evan Otero
Firm: Akerman LLP
Location: Jacksonville - FL
50 North Laura Street Suite 3100




Jacksonville, FL 32202




USA
Tel : 904 598 8604

Fax : 904 798 3730

Email : david.otero@akerman.com

David Otero's national practice focuses on bankruptcy and tax litigation and counseling. A partner in both the Tax and Bankruptcy & Reorganization Practice Groups, his clients include Citigroup, Capital One, Nissan, Santander Bank, Sears, Synchrony Financial, U.S. Bank, Venus Fashion, and professional athletes.
In his tax practice, David advises multistate businesses on state and local tax controversy matters throughout the United States. He represents institutions financing both credit cards and automotives, national retailers, and other companies in refund actions (including bad debt sales tax recoveries), audit defense, administrative appeals, litigation, including appeals, and related consulting and planning.
In his national commercial bankruptcy and creditor's rights practice, David represents financial institutions and other secured creditors, unsecured creditors, and creditors' committees, as well as trustees and debtors-in-possession. In addition, he represents financial institutions and other plaintiffs and defendants in related complex commercial litigation and bond defaults in federal and state court, and bankruptcy appeals. He advises financial institutions and other businesses with respect to bankruptcy and creditors' rights matters, including loan workouts and restructurings, tax matters, bond defaults, and issues legal opinions on substantive consolidation and true sale and other bankruptcy related issues. David also frequently represents clients in acquiring or investing in businesses in bankruptcy.
---
Akerman LLP
We collaborate with the world's most successful enterprises and entrepreneurs to navigate change, seize opportunities, and overcome barriers to innovation and growth. Within our communities, we work to create better opportunities for the future.
Akerman is a client-driven enterprise, recognized by Financial Times as among the most forward thinking law firms in the industry. We are known for our results in middle market M&A and complex disputes, and for helping clients achieve their most important business objectives in the financial services, real estate, and other dynamic sectors.
We are ranked among the top 100 law firms in the United States, with a reach that extends across the Americas and globally. Assembling a hand-crafted team for every client engagement, we leverage our more than 700 lawyers and business professionals across 25 offices.
Our inclusive culture impacts the way we see the world and deliver results. We are a perpetual insurgent, infusing startup agility with nearly a century of enterprise stability—and we try not to take ourselves too seriously along the way.