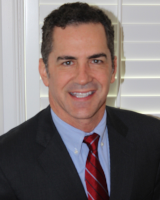 David K. Spiro
Firm: Spiro & Browne PLC
Location: Richmond - VA
6802 Paragon Place, Suite 410




Richmond, VA 23230




USA
Tel : (804) 441-6102

Fax : N/A

Email : dspiro@sblawva.com

I represent individuals, business owners and businesses in financial distress. I handle bankruptcy cases under all chapters of the Bankruptcy Code as well as non-bankruptcy workouts and restructurings. Complementing my bankruptcy practice, I advise clients on asset protection issues, litigation strategies and general business law matters. Finally, I devote roughly 15% of my professional time to pro bono work, taking cases through the Central Virginia Legal Aid Society.
Background & Education
Prior to co-founding Spiro & Browne, PLC with David G. Browne, I was a partner for more than 25 years with two of Richmond's premier law firms, most recently Hirschler Fleischer, P.C.
I grew up in Richmond, earned my undergraduate and law degrees from the University of Virginia.
Recognition
Premier Bankruptcy Lawyers Selected as Exclusive Featured Attorney for Richmond VA  2020-2021
Selected to "Virginia Super Lawyers" each year since 2007, selected to the "Top 100 Lawyers in Virginia" from 2013 through 2016 and 2020, selected to the "Top 50 Lawyers in Richmond," 2020
"AV" rated (highest available) by Martindale-Hubbell since 2008
Selected to Best Lawyers in America, each year since 2013
Selected to Virginia Business Magazine's "Legal Elite" each year since 2006
---
Spiro & Browne PLC
Debtor representation – Personal and Commercial
We have represented hundreds of individuals seeking to get their lives back on track through the bankruptcy process. We handle all types of personal bankruptcy cases (see below), from the very routine to the very complex. We are not a "bankruptcy mill" or "high volume" practice. Unlike most firms handling personal bankruptcy cases, our bankruptcy clients are referred to us by other attorneys or former clients, based on our reputation. You won't see us on TV or on billboards and you won't receive form letters or other solicitations from us. Because we keep our overhead low, our fees are very competitive.
We have represented dozens of business entities reorganizing or liquidating under chapter 11 of the Bankruptcy Code. In the majority of these cases, we have achieved confirmed plans of reorganization or liquidation.
Creditors Rights
Complementing our Debtor practice, the we represent creditor interests, under all chapters of the bankruptcy code. Our clients have included lenders, credit unions, auto dealers, trade creditors and bankruptcy trustees. Additionally, our attorneys have served as court-appointed receiver or custodian pendente lite for various businesses. Finally, we often serve as local counsel for out of state firms involved in large chapter 11 bankruptcy cases pending in Virginia.
Our representations have included:
Investigation and relevation of approximately $400,000.00 in undisclosed assets in "no asset" chapter 7 case, resulting in substantial creditor payouts through avoidance actions in bankruptcy court
Appointed by Virginia Office of the Attorney General as Receiver for four Virginia corporations
Represented Chapter 7 bankruptcy trustee in multimillion dollar adversary proceeding against international defendant
Represented national sports-themed restaurant company in receivership and related franchise litigation
Successful mediation in Chapter 11 case on behalf of secured lender, through creative motions practice, enabling creditor client to foreclose and recover bulk of $2.6MM claim
Representation of Virginia State Lottery Commission in re-opening of chapter 7 case to pursue nondischargeability fraud litigation, resulting in order of nondischargeability