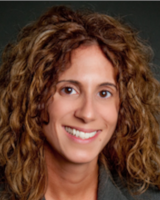 Erika Morabito
Firm: Foley & Lardner LLP
Location: Washington - DC
Washington Harbour




3000 K Street, N.W. Suite 600




Washington, D.C. 20007-5109
Tel : 202.295.4791

Fax : 202.672.5399

Email : EMorabito@foley.com

Erika L. Morabito is a partner, litigator, trial attorney, and restructuring lawyer at Foley & Lardner LLP. For several years, Erika served as the national department vice chair for Litigation, as well as the vice chair of the firm's Business Litigation & Dispute Resolution practice. For nearly a decade, she also served as the hiring partner for general practice for the firm's Washington, D.C. office. Erika concentrates her practice in bankruptcy, creditors' rights, debtor reorganizations, and out-of-court restructurings. She regularly represents chapter 11 debtors, creditors' committees, Chapter 7 and Chapter 11 Trustees and Federal Court appointed Receivers, and she frequently advises and represents clients in creditors' rights litigation, avoidance actions, claims disputes, out-of-court restructurings, and the purchase and sale of assets under the Bankruptcy Code.
Erika is a member of the firm's Bankruptcy & Business Reorganizations and Business Litigation & Dispute Resolution Practices, as well as the Automotive and Airport & Aviation Industry Teams. In addition, she is a member of Foley's Innovation Committee, Recruiting Committee, and Alumni Advisory Counsel. Erika also serves as the co-chair of the Women's Retention Initiative, which supports an increase in women in leadership positions throughout the firm.
Erika has extensive experience representing individuals, officers and directors, businesses, financial institutions, corporations, partnerships and other entities involved in commercial transactions, large bankruptcy and litigation matters, including retail, airline, automotive, coal, health, fraud, and Ponzi scheme matters. Additionally, she has represented debtors, creditors' committees, and secured and unsecured creditors before many Federal Bankruptcy and District Courts, as well as clients in loan workouts, lender liability claims, domestic and international arbitrations, foreclosure proceedings, and contractual dispute resolutions. She also frequently advises purchasers and sellers in transactions involving insolvent entities in anticipation of a future bankruptcy filing. This advice includes fiduciary duty responsibilities and liability as it relates to directors and officers, environmental claims, and the rights of licensees and licensors to intellectual property.
In addition to her bankruptcy and restructuring work, Erika has been involved in a wide variety of complex commercial litigation cases in both state and federal courts throughout the country, and international arbitration matters, including business tort, breach of contract, D&O litigation, employment, large commercial collection, FDA, construction litigation, and non-compete actions. Additionally, she routinely achieves large multi-million dollar awards from national insurance carriers. She regularly practices in the state and federal courts of the Commonwealth of Virginia and actively litigates in several courts throughout the country.
Recognition
Erika was recognized in Chambers USA: America's Leading Business Lawyers from 2016 through 2019 for her work in bankruptcy/restructuring. The publication recognized that "She is outstanding in her representation; she is very strategic, responsive and connected." Erika was also selected for inclusion in the 2014 – 2019 Washington, D.C. Super Lawyers® lists. Erika has also been recommended by The Legal 500 in 2015 for her work in the area of corporate restructuring, including bankruptcy, where she is described as a 'brilliant mind and a savvy lawyer.' In 2018, Erika was also honored as a recipient of the "Women in Law Awards" by Lawyer Monthly and in 2019 by the Global M&A Network as a Top USA Women Dealmaker.   Erika was also named as Best Lawyer in America for Washington D.C for 2020, as well as the exclusive attorney in Washington for Premier Bankruptcy Lawyers.
---
Foley & Lardner LLP
When facing financial uncertainty and distress, Foley's Bankruptcy & Business Reorganizations Practice will help you limit losses and enhance value. Whether from the vantage of creditors seeking to maximize recoveries or debtors navigating unique challenges, Foley will partner with you to establish a clear and effective path forward.
With 55 restructuring professionals nationwide, Foley's practice is among the largest and most robust in the nation, representing myriad creditor and debtor constituencies. Foley's nationally recognized practice emphasizes practical solutions tailored to specific business needs.
Coupling business acumen and industry knowledge, Foley delivers thoughtful legal advice whether in a complex chapter 11, an out-of-court workout, state insolvency framework, creditors' rights litigation, or strategic acquisition or divestiture. Foley will serve as your trusted advisor and work each step of the way to craft proactive strategies for loss mitigation and counterparty risk as well as realignment in financially distressed industries. We share your vision and understand your particular needs. This is why Foley has become the law firm of choice for many of the most difficult and challenging high-stakes restructuring matters in the United States.