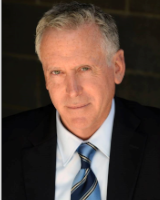 Jeffrey S. Shinbrot
Firm: The Shinbrot Firm
Location: Beverly Hills - CA
8200 Wilshire Boulevard, Suite 400




Beverly Hills, California 90211




USA
Tel : (310) 659-5444

Fax : N/A

Email : jeffrey@shinbrotfirm.com

Jeffrey S. Shinbrot has been a bankruptcy and trial lawyer since 1991, rated for the past 10 years by Martindale Hubbell as "AV Preeminent," and listed in "Southern California Super Lawyers" in the fields of Bankruptcy & Creditor/Debtor Rights, Business Litigation and Business Law, for 2012 – 2014, 2017 – 2020.
Jeffrey's clients range from individuals to multi-national organizations; his approach is to apply practical legal solutions to deliver maximum value.  The Shinbrot Firm assists businesses and individuals in the chapter 11 reorganization process, chapter 7 liquidations; non-bankruptcy workouts, adversary proceedings through trial and appeals to the Ninth Circuit Court of Appeals,  creditors seeking recovery from bankruptcy debtors and estates, purchasers and sellers of bankruptcy assets and claims and representation of bankruptcy trustees.
Jeffrey also has an active civil litigation practice which has included successful jury trial awards.
The Shinbrot Firm practices in all federal, bankruptcy and state courts in California and has offices in Beverly Hills and Sherman Oaks, California.
Jeffrey represents clients throughout California and he may be reached at (310) 659-5444 or jeffrey@shinbrotfirm.com.
Speaking Engagements:
California Bankruptcy Forum 31st Annual Insolvency Conference: Attorney's Fees in Bankruptcy Cases (May, 2019).
38th Annual Real Property Law Section Spring Conference: Bankruptcy Cases Post-Penrod (May, 2019).
International Law Section, LACBA, Cross-Border Insolvency Issues: Chapter 15 of the Bankruptcy Code and recovery of foreign assets (March , 2013)
American Bankruptcy Institute 20th Annual Southwest Bankruptcy Conference, Current Developments (September, 2012)
C.D.C.B.A.A., Defense of Complaints to Determine Dischargeability or to Deny Discharge, Notes from the Trenches (March, 2012)
Published Insolvency Related Articles
Absolute Roulette: The Absolute Priority Rule in Individual Chapter 11 Cases (September, 2012, American Bankruptcy Institute 20th Annual Southwest Bankruptcy Conference)
The Claims Trade, Los Angeles Lawyer (April, 2008)
The Bankruptcy Auction Block, A Primer for Acquiring Assets, Business Law News (Issue No. 2, 2005)
---
The Shinbrot Firm
Accessible
Large or small, our clients receive personal attention. We listen to our clients throughout the process to develop practical solutions that deliver maximum value.
Experienced
More than two decades of experience in the midst of financial crises provides us with unique insight into what really matters, where to focus and how to implement effective strategies. We have provided solutions to companies and people in financial distress, restructured businesses, monetized assets, represented parties in every aspect of federal bankruptcy cases and have successfully litigated civil matters in Bankruptcy, Federal and California courts since 1991.
Results
The vast majority of our clients are referred to us from other lawyers, financial professionals and former clients. The reason is that we are goal oriented and we understand that winning means getting results efficiently. View our Representative matters.