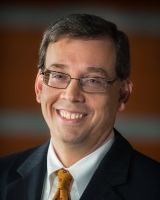 John D. McIntyre
Firm: McIntyre Stein, PLLC
Location: Norfolk - VA
World Trade Center




101 West Main Street, Suite 920




Norfolk, VA 23510
Tel : (757) 961-3900

Fax : (757) 961-3966

Email : jmcintyre@mcintyrestein.com

John McIntyre's practice focuses on the representation of individual and business debtors in bankruptcy court, out-of-court workout proceedings and estate planning and protection. Mr. McIntyre also represents unsecured creditors committees and trustees in Chapter 7 and Chapter 11 bankruptcy proceedings. Outside of bankruptcy court, Mr. McIntyre has served as counsel for both debtors and creditors in federal and state court litigation involving civil disputes, commercial litigation, fraudulent conveyance litigation, and consumer protection actions.
Relevant experience includes:
Representation of various Chapter 11 debtors in retail, real estate, construction, manufacturing and farming industries.
Serve as counsel for individual and business debtors in out-of-court workouts.
Acted as counsel to purchasers of assets and ongoing business operations through bankruptcy and foreclosure sales.
Advised clients with respect to newly formed businesses, joint venture agreements and long-term contracts.
Represented individuals in various aspects of estate planning, including structuring plans based upon client-specific needs, and the analysis and defense of pre-existing plans.
Serve as counsel for secured and unsecured creditors in bankruptcy proceedings.
Acted as counsel in defense of preference and fraudulent conveyance actions.
For a sample of reported decisions, please see our Bankruptcy Practice description
---
McIntyre Stein, PLLC
The firm of McIntyre Stein is proud to offer you their knowledgeable and friendly Norfolk bankruptcy attorneys, well versed in business as well as personal bankruptcy law. The primary purpose of bankruptcy law is to provide people with a fresh start through which their debts can be paid, restructured, or discharged.
Our approach is simple. We focus on solutions. This means providing legal services efficiently,
cost effectively, and professionally. We measure our success by your satisfaction and aspire to
earn your trust at every step of your representation. This means aggressively pursuing the
best possible outcome for you. This means putting your interests first and having the courage
to make the hard decisions. And it always means that the most important case that we are handling
is yours.