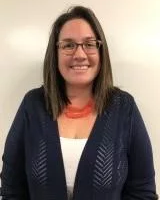 Krysta L. Kerr
Firm: Miller & Miller Law, LLC.
Location: Milwaukee - WI
633 W Wisconsin Ave, Suite 500




Milwaukee, WI 53203




USA
Tel : 414-395-4502

Fax : 414-277-1303

Email : Krysta@millermillerlaw.com

Krysta serves as the Managing Attorney of the Chapter 13 Department. She earned her JD from Drake University Law School in 2012. As a student, she was a Dean's List honoree, served as the philanthropy chair for the school's Delta Theta Phi Chapter and held numerous internships across several areas of the law. She also received her Bachelor of Arts with a double major in International Studies and Spanish language from the University of Wisconsin-Madison in 2008. Ms. Kerr is admitted to practice in the State of Wisconsin as well as several United States District Courts and Bankruptcy Courts throughout the country. She is an active member of the Bankruptcy, Insolvency and Creditor's Rights section of the Wisconsin State Bar and was a presenter at the section's annual law update in Kohler, Wisconsin.
Prior to returning Miller & Miller, Krysta was the Lead Bankruptcy Attorney for a local creditor's right firm. Her diverse bankruptcy background provides our clients with a unique perspective on the interplay between bankruptcy and default law matters.
A self-proclaimed "Badger Fanatic" and former Men's Basketball Team Manager, Krysta closely follows all the Wisconsin sports teams and enjoys attending as many games as possible. Outside of sports, she also enjoys local brewery tours, summer festivals and supporting groups like the Wisconsin Humane Society, Wildlife in Need Center and Camp Anokijig. A native of Hartland, Krysta and her husband now reside in New Berlin with their daughter, two cats and dog.
---
Miller & Miller Law, LLC.
The story of how Miller & Miller Law, LLC, came to be a firm devoted to bankruptcy is a personal one. As lawyers who understand financial crisis on a personal level, we understand the struggles our clients face and the great need for relief.
A number of years ago, back in the late '80s, I was involved in a family business that was facing serious financial problems. In the end, the decision was made to file bankruptcy for the business. At the time the business bankruptcy was filed, my father became ill, and I took on the responsibility of taking the business through the Chapter 11 filing process. During that period, I befriended the bankruptcy judge involved in the case and made the decision to go to law school specifically to become a bankruptcy lawyer. After clerking for this same bankruptcy judge and working in a larger firm, I decided to strike out on my own. I saw firsthand how bankruptcy lawyers treated their clients. I wanted to emulate what I saw and do an even better job to help people get through the trying bankruptcy process. — James Miller
Building off this experience, Miller & Miller Law, LLC, has not only become an effective legal presence in the communities that make up southeastern Wisconsin, but also developed strong, friendly relationships with the people we have served and continue to serve.
Good legal help should never be out of reach. With offices in Milwaukee, Madison and Kenosha, we serve clients throughout Wisconsin.