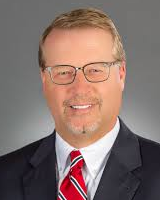 Myron N. Terlecky
Firm: Strip Hoppers Leithart McGrath & Terlecky
Location: Columbus - OH
575 S 3rd St,




Columbus, OH 43215




USA
Tel : (614) 228-6345

Fax : 614-228-6369

Email : mnt@columbuslawyer.net

Myron Terlecky's areas of practice include debtor and creditor representation in commercial and consumer bankruptcy matters, business workouts, loan restructurings, business/asset acquisitions, and transactions, and state court insolvency proceedings.
He handles nearly all types of bankruptcy matters, including representing creditors in Chapters 7, 11 and 13, representing debtors in Chapters 7 and 11, and has been a member of the Panel of Chapter 7 Trustees for the Southern District of Ohio since 1990. He has served as a court-appointed receiver of various companies and has served as a Chapter 11 Trustee.
Mr. Terlecky is licensed to practice in all Ohio state courts and the Ohio U. S. District Courts, the United States Court of Appeals, Sixth Circuit, and the United States Supreme Court.
He is a much sought-after speaker on the issue of bankruptcy. Over the past 30 years, he has presented at dozens of seminars or panels on bankruptcy matters to the Ohio State Bar Association, the Columbus Bar Association, Bankruptcy Law Institute and Bankruptcy Subcommittee, Creditor Education Coalition, Ohio Society of CPAs, Ohio Municipal League, National Business Institute, Ohio Collectors Association, Ohio County Treasurers Association, Region IX U.S. Trustee Training Seminar, Sterling Education Services, and the Fisher College of Business at The Ohio State University.
Mr. Terlecky is a member of the Columbus, Ohio State and American Bar Associations, the American Bankruptcy Institute, the National Association of Bankruptcy Trustees and the Creditor Education Coalition. He is a former chair of the Bankruptcy Committee of the Columbus Bar Association.
He received a Bachelor of Arts in 1981 from John Carroll University and his Juris Doctor in 1984 from Capital University Law School where he was President of the Student Bar Association and received the Dean's Award for Outstanding Service.
Mr. Terlecky has an AV rating in Martindale-Hubbell and has been ranked as an Ohio "Super Lawyer©" from 2010 to the present.
Honors & Awards
Premier Bankruptcy Lawyers – Exclusive Featured Attorney for Columbus, OH (2020-2021)
Martindale-Hubbell AV rated for 25 years
Ohio Super Lawyer – from 2010 to present
Practice Areas
Bankruptcy
Personal Insolvency
Receiverships and Business Insolvency
---
Strip Hoppers Leithart McGrath & Terlecky
In every type of economy, certain individuals and businesses face the challenge of insolvency. Whether it is from a job loss, divorce or medical problems, business downturn or financing issues or a customer has filed bankruptcy, you need help and guidance in protecting your personal or business interests. Strip, Hoppers, Leithart, McGrath & Terlecky will help you understand the bankruptcy process and understand your rights. Bankruptcy is a complex and difficult process; it is imperative that you have a solid team behind you.
Our experience ranges from the individual Chapter 7 bankruptcy to the complex Chapter 11 individual and business reorganizations. Our reputation and know-how are bolstered by having a current Chapter 7 panel trustee, Myron N. Terlecky, as a partner in our firm. John Kennedy, a former judicial law clerk to two bankruptcy judges and a former staff attorney to two Chapter 13 Trustees, provides additional legal insight and experience. Having represented debtors, creditors and trustees give us a unique and keen understanding of the issues that may arise in bankruptcy. There are very few issues that we have not seen. With our experience, we can assist you in crisis management.
Our bankruptcy attorneys have the litigation experience in representing those parties impacted by a bankruptcy filing: debtors and debtors in possession, secured lenders and leasing companies, shareholders, unsecured creditors, and prospective purchasers. Members of the firm have prosecuted and defended litigation that occurs during the bankruptcy process.
Our bankruptcy attorneys have represented clients in hundreds of bankruptcy matters, guiding them through the complexities and litigation that occurs in the bankruptcy process. From the outset of our representation, clients learn that the valuable experience of our attorneys is necessary when appearing before a bankruptcy trustee, planning for reorganization, or prosecuting or defending a lawsuit or litigating matters before a bankruptcy judge.
Our representation of you will start with an introductory meeting. We will spend time with you so we may understand your unique situation. Our attorneys know which questions to ask and which approaches to take so that we can find the best options for you. We will be honest: if bankruptcy isn't the appropriate option, we will tell you what can be done, such as workout agreements or restructuring plans short of bankruptcy. Our goal is to give you the information you need to make the best decision.
Should you choose to file a Chapter 7, Chapter 11 or Chapter 13 bankruptcy with our firm, we will delve into your financial picture, gathering the needed documents and information necessary to complete your bankruptcy petition. The Bankruptcy Court and the trustees require professional and complete filings. That is what we provide.
During your representation, we can provide the following services:
Completion of the bankruptcy schedules, including creation of the creditor matrix
Completion of the Means Test Analysis
Analysis of all executory contracts and leases
Housing analysis, including negotiation with mortgage lenders
Negotiation of reaffirmation agreements
Preparation of First Day Motions and Reorganization Plans
Asset sales
Avoidance litigation, and defense of the same
Any other bankruptcy-related litigation
Honest and practical advice.
This firm and its members help people to file for bankruptcy relief under the Bankruptcy Code. This qualifies the firm and its members as a Debt Relief Agency under 11 U.S.C.528(b)(2)(B).