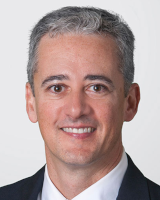 Noel R. Boeke
Firm: Holland & Knight LLP
Location: Tampa - FL
100 N Tampa St, Suite 4100




Tampa, FL 33602




USA
Tel : 813.227.6525

Fax : 813.229.0134

Email : noel.boeke@hklaw.com

Noel R. Boeke is a business lawyer in Holland & Knight's Tampa office who focuses on solving a wide range of business problems. He acts as general outside counsel to several businesses, and assists clients in bankruptcy and loan workouts, creditors' rights litigation, non-compete litigation, commercial litigation, and mergers and acquisitions. He also has experience in business transactions, contract negotiations and Uniform Commercial Code issues.
Mr. Boeke represents various types of business clients, financial institutions, debtors and creditors, including commercial banks, private equity funds, finance subsidiaries of manufacturers, corporations, receivers, bankruptcy trustees, assignees for the benefit of creditors, special servicers, landlords, Chapter 11 debtors and creditor committees. His practice includes a wide range of representation of these types of clients in litigation, business transactions, bankruptcy, negotiation of loan workouts, asset sales and purchases, documentation of debtor-in-possession financing, and other loan transactions and security interests.
Mr. Boeke handles litigation in federal, bankruptcy and state courts, and at arbitration, with a focus on creditors' rights issues, including credit litigation, lien enforcement, commercial mortgage foreclosures, fraudulent or preferential transfer actions, consumer finance defense litigation, defense of actions involving debt collection practices, assignments for the benefit of creditors and other types of credit litigation. Mr. Boeke also provides a wide variety of services to lenders and creditors with respect to perfection and enforcement of their rights under the Uniform Commercial Code.
In addition, Mr. Boeke represents numerous clients in business transactions and merger and acquisition transactions, including buyers and sellers of businesses, assets and loans. His practice includes representation of lenders and borrowers in real estate loan transactions and other commercial loan transactions.
---
Holland & Knight LLP
At Holland & Knight, we put our legal knowledge to work for you in a practical manner. We know that in order to be the best value to you, we must first provide personalized solutions tailored to your needs. With more than 1,300 lawyers in our U.S. and international offices and legal colleagues in over 40 countries around the world, Holland & Knight serves clients globally. Our clients recognize the ability of our firm to consistently provide excellent value in a variety of areas that range from commercial litigation, regulatory matters, mergers and acquisitions, real estate and government advocacy.
With 28 offices around the globe, we are committed to providing the highest quality legal counsel combined with the utmost in client service – across state and national borders – in a seamless, cost-effective manner. This level of legal guidance, combined with our interdisciplinary structure and the firm's global network, is your assurance of high-quality resources when and where you need them.