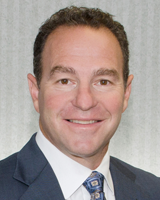 Richard L. Gemma
Firm: Wieck DeLuca & Gemma Inc
Location: Providence - RI
56 Pine Street, Suite 700




Providence, RI 02903




USA
Tel : (401) 454-8706

Fax : (401) 454-8755

Email : rgemma@wdglaw.com

Rick has almost 30 years of experience dealing with financially distressed companies and has developed a substantial expertise in representing lenders in loan workouts, federal bankruptcies, state court receiverships and liquidations, including real estate mortgage foreclosures and secured party sales. He is experienced in dealing with a range of distressed businesses, including real estate (office, shopping center, industrial, hotels, motels), manufacturing, retail, auto dealers, marine related and professional service groups. He is qualified to serve as a receiver for insolvent businesses in the Superior Court for the State of Rhode Island and was selected to act as the Court appointed fiduciary to oversee three of the largest sales in the Court's history, namely the Newport National Golf Course, the Providence Biltmore Hotel, and a 420 residential apartment unit/62 property portfolio in Rhode Island. Rick has served as the chairperson or co-chairperson of the RI Bar Association's Committee on Debtors' and Creditors' Rights for more than 15 years from 2002 through 2018. Rick also represents clients in the acquisition and sale of the assets, shareholder and ownership disputes, and real property disputes. He has authored and lectured on bankruptcy reform, chapter 11 bankruptcies, state court receiverships, the purchase and sale of a business, and the valuation of a business. Rick is a perennial selection by his peers for inclusion in The Best Lawyers in America in the practice area of Bankruptcy and Creditor-Debtor Rights Law, and in Rhode Island Super Lawyers in the practice area of Bankruptcy and Creditor-Debtor Rights. Rick was recognized by Best Lawyers' as the 2015 Providence Litigation-Bankruptcy "Lawyer of the Year", and the 2018 Providence Bankruptcy and Creditor Debtor Rights/Insolvency and Reorganization Law Lawyer of the Year.
---
Wieck DeLuca & Gemma Inc
Originally founded in August of 1990, the firm has established itself over the last 20 years as one of Rhode Island's most prominent boutique law firms, providing business and corporate clients with a broad range of business related legal services. The Firm has received the highest rating for professional and ethical standards by Martindale-Hubbell, and has recently been selected for inclusion in the U.S.News – Best Lawyers, "Best Law Firms" in Rhode Island in the practice area of Bankruptcy and Creditor Debtor Rights / Insolvency and Reorganization Law.
We endeavor to maximize the value of legal services for our clients. Our billing rates are substantially less than our peers at large Providence law firms. We challenge ourselves to understand the needs of our clients, to be responsive, and to provide the highest quality legal services with honesty and integrity. We measure our success by our clients' desire to provide us with the continued opportunity to represent them in future matters and by our long lasting relationships with them.