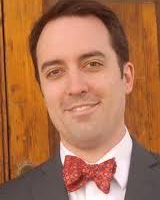 Sean Markham
Firm: Markham Law Firm L.L.C.
Location: Charleston - SC
171 Church Street, Suite 330




Charleston, SC 29401




USA
Tel : 888-327-0054

Fax : N/A

Email : info@markhambk.com

Sean Markham is certified by the South Carolina Supreme Court as a specialist in bankruptcy and debtor-creditor law. Sean has an AV rating from Martindale-Hubbell, which is their highest rating for ethical standards and legal ability. In 2017, he received the William E. S. Robinson Public Service Award from the the South Carolina Bankruptcy Law Association.
Sean handles a wide range of business and consumer insolvency matters throughout the state of South Carolina. Representations include bankruptcy matters, collections, settlement negotiations, and other matters related to debtor/creditor law. Sean's broad range of bankruptcy representation includes representing debtors and creditors in Chapters 7 (liquidation), 11 (reorganization), and 13 (consumer reorganization). Sean's experience also includes representing large corporate debtors, corporate creditors, banks, unsecured creditors' committees, trustees and liquidating creditors trusts in Chapters 7 (liquidation), 9 (municipal), and 11 (reorganization). In addition, Sean works with his clients to avoid bankruptcy filing through non-bankruptcy workouts.
Sean's goal is to provide effective and solution-oriented representation for his clients. He recognizes that each client's situation is unique and he works with each client to determine the best individualized course of action.
---
Markham Law Firm L.L.C.
The Markham Law Firm is located in historic downtown Charleston, South Carolina and provides services to individuals and businesses affected by financial distress. The Firm's attorney, Sean Markham, works with clients throughout South Carolina as bankruptcy counsel for both debtors and creditors, as well as providing local representation for out of state clients. The Firm represents clients in chapter 7, chapter 9, chapter 11, and chapter 13 bankruptcies. In addition, we work with clients to help them avoid bankruptcy filing through negotiations and settlements out of court. Mr. Markham is licensed to practice law in both North and South Carolina.
The Firm was founded by Sean P. Markham, who is certified by the South Carolina Supreme Court as a specialist in bankruptcy and debtor and creditor law.