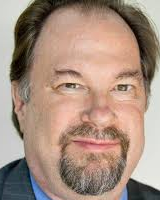 Stephen Sather
Firm: Barron & Newburger, P.C.
Location: Austin - TX
7320 N. Mopac Expy Suite 400




Austin, TX 78731




USA
Tel : 512-476-9103

Fax : 512-279-0310

Email : ssather@bn-lawyers.com

Steve Sather leads the Bankruptcy Practice Group at Barron & Newburger, P.C.
A well-known author and blogger on bankruptcy issues, Mr. Sather's practice focuses primarily on business bankruptcy, bankruptcy litigation, and bankruptcy appellate matters. He has tried to judgment or settled more than 100 adversary proceedings, including proceedings to determine dischargeability, to deny discharge, to recover preferential transfers or fraudulent conveyances, and he has substantial experience in litigation involving alleged violations of automatic stays and discharge injunctions.
Mr. Sather has appeared in many appeals to the Fifth Circuit Court of Appeals, resulting in published opinions such as UTSA Apartments, LLC v. UTSA Apartments 8, LLC (In re UTSA Apartments 8, LLC), 886 F.3d 473 (5th Cir. 2018); Hawk v. Engelhart (In re Hawk), 871 F.3d 271 (5th Cir. 2017); Matter of Woerner, 783 F.3d 266 (5th Cir. 2015)(en banc); Wells Fargo Bank, N.A. v. 804 Congress, LLC (In re 804 Congress, LLC), 756 F.3d 368 (5th Cir. 2014);  Reed v. City of Arlington, 650 F.3d 571 (5th Cir. 2011)(en banc); Camp v. Ingalls (In re Camp), 631 F.3d 757 (5th Cir. 2011); Matter of Gupta, 394 F.3d 347 (5th Cir. 2004); In re Educators Group Health Trust, 25 F.3d 1281 (5th Cir. 1994); Matter of Dyke, 943 F.2d 1435 (5th Cir. 1991); and Matter of Greystone III Joint Venture, 995 F.2d 1274 (5th Cir. 1991). He has also had more than 20 published opinions from U.S. District Courts, Bankruptcy Courts and State Courts of Appeals. His clients have included financial institutions, debt buyers, law firms, collection agencies, restaurant groups, trustees, and creditors' committees.
From 2006 through 2019, Mr. Sather has been recognized as a Texas Super Lawyer by Thompson Reuters, and he has appeared in Best Lawyers in America®, a publication of Woodward White, Inc., from 2010-2020. He was named Lawyer of the Year in 2015 for the Best Lawyers® Austin Bankruptcy and Creditor Debtor Rights / Insolvency and Reorganization Law. Mr. Sather is a Master and founding member of the Larry E. Kelly Bankruptcy Inn of Court, and he is certified as a specialist in Business Bankruptcy Law by the Texas Board of Legal Specialization and the American Board of Certification. He serves on the Bankruptcy Law Advisory Commission of the Texas Board of Legal Specialization.
Mr. Sather is a member of the Commercial Law League of America's Bankruptcy Section Executive Council and has served on many committees in the League.  He is a member of the board of directors of the American Board of Certification. He is a member of the American Bankruptcy Institute, and served as President and Treasurer of the Bankruptcy Section of the Austin Bar Association.
Mr. Sather is active in community matters, having served as Vice-President of Division III and Vice-President of Referees for the Austin United Capital Soccer Club and on the school board of St. Martin's Lutheran School (including two years as board president). He has been an active supporter of pro bono legal services to the poor, and in 2008 received the Constant Gardener Award from Advocacy, Inc.
---
Barron & Newburger, P.C.
Based in Austin, Texas, Barron & Newburger, P.C. has a national presence in advising and defending the credit and collection industry. With branch offices in California, Colorado, Illinois, New Jersey, New York, and Pennsylvania, the firm employs attorneys licensed in ten states and over 30 federal districts. The firm's clients include banks, debt buyers, law firms, and collection agencies, and the firm has acted as defense counsel and served as amicus curiae counsel in cases of national impact, such as Heintz v. Jenkins, 514 U.S. 291, 115 S.Ct. 1489, 131 L.Ed.2d 395 (1995), Koons Buick Pontiac GMC, Inc. v. Nigh, 543 U.S. 50, 125 S. Ct. 460,160 L.Ed.2d 389 (2004), Jerman v. Carlisle, McNellie, Rini, Kramer & Ulrich LPA, 559 US 573, 130 S. Ct. 1605, 176 L.Ed.2d 519 (2010); White v. Goodman, 200 F.3d 1016 (7th Cir. 2000), and Riviere v. Banner Chevrolet, Inc., 184 F.3d 457 (5th Cir. 1999).
Striving to provide unique, personal, and proven solutions to real-world problems, the firm is known for delivering cost-effective and efficient representation in litigation, regulatory and compliance affairs, business transactions and reorganization and insolvency proceedings.
The firm's history began in 1981, when Barbara Barron established a practice in regulatory, insolvency, and creditors' rights matters. Manny Newburger joined the firm in 1983, and the practice has grown into a national presence, that retains a personal touch. Our team's decades of experience span consumer and commercial litigation, federal and state regulatory matters, general business litigation, insolvency and bankruptcy litigation, business transactions and acquisitions, and compliance and corporate governance. The diverse background and experience of our attorneys allows for a deep understanding of the specialized needs of our clients. Our successes in both private litigation and regulatory matters have been substantial, and our experience working with corporate counsel and C-level executives enables us to assist clients in designing custom solutions that fit their specific needs.
With offices in Texas, California, Colorado, Georgia, New Jersey, Pennsylvania and New York, and attorneys licensed in ten states and over thirty federal districts, nine federal appellate courts, and the United States Supreme Court, Barron & Newburger, P.C. stands ready to provide trial court and appellate representation across the country. Our compliance team has guided businesses serving the consumer finance industry both nationally and internationally, working with compliance teams in the U.S., Canada, India, and the Philippines.